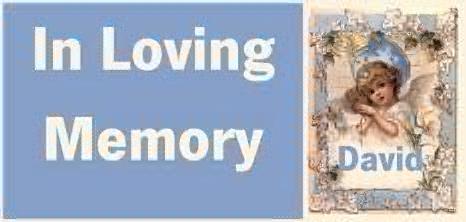 David
This is my Memorial Page
You are truly our son, our second baby born,
But from our loving arms; you were too early torn.

This is a special page for our son, David Andrew. He was stillborn on January 9, 1993 at 36 weeks. He had passed sometime during the 35th week but we had been unaware of it because he never kicked that much like his older brother, Jeremy. He weighed 3lbs 9oz and was inches long. I'd had a high risk ultrasound the week before at the hospital and the doctors dismissed David's small size to an error ratio. They kept questioning my due date instead of why he was so small. The ultrasound had been performed at the beginning of 35 weeks and he measured the size of a 28 - 31 week baby. I questioned his size to my ob, but I was told not to worry. Later that week, I called back and she told me to come on in the next day and she would check on my baby. She put me back on the ultrasound but this time, there was no heart beat. She left me laying in the exam room while she made some phone calls. I immediately knew something was wrong and when she came back in and asked if I had anyone I could call, I knew that my fears had been true. My precious baby was indeed gone. I was immediately checked into the hospital and told that they would induce labor the next morning. After 2 hours of a very hard and painful labor, at 10:31 am, I delivered my lifeless baby boy. I have seen alot of parents with beautiful pictures of their babies who are also in heaven. I wish I had been told to take alot of pictures of him. It has been 5 years now and over time it has gotten easier but the anniversaries bring back the heart ache as if it were yesterday that our lives crumbled.
David now has a little brother and sister who are twins and know everything about him. They love to put pebbles on their brother's headstone like their oldest brother does. Paige and Wesley know all about thier older brother and will ask why they cant play with him. We all held hands and sang happy birthday to "Baby David" on his birthday when we took him flowers and a balloon.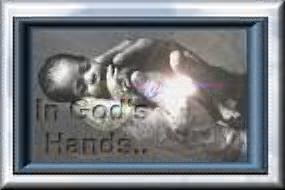 God must have needed our special baby in heaven with him for some reason and one day I do hope to know what that was. We try to continue on as best as we can even though our lives will never be the same again. There will always be something missing in our family.. and that something is our son. David has special angels taking care of him until we are able to be there with him, they are his great grandparents... Grandmom and Grandpop Mayes.
---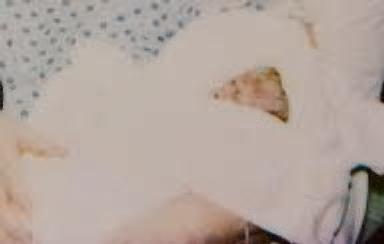 Forever David
Our tiny little baby, to whom we say good-bye.
On a day filled with sorrow, tears hard to dry.
With you go our hopes, our love and our dreams,
Of all life's beautiful things, we wanted you to see.
You are truly our son, our second baby born,
But from our loving arms; you were too early torn.
We'll never know the joy of hearing your first cry,
Of hearing your happy laughter, seeing the first step you try.

David we love you; in our hearts you will remain.
Our arms feels so empty, our lives won't be the same,
We will see you someday in heaven and hold you in our arms.
'Till then you remain a sweet memory , a baby forever ours.


David Andrew
January 9, 1993

---
A Mother's Christmas Wish
I guess if I could make just one Christmas wish,
I would wish I could see you.
To hold, to snuggle, to just kiss,
This is something I'd really like to do.

My arms ache for my baby boy,
Who will always remain just that.
To never grow and experience joy,
I wish I knew where you were at.

Why is it God thought he needed you more than I,
And why is it wishes can't come true?
I am just an aching heart who can only ask why,
And a mother who can't let go of you.

Please God grant me this one Christmas wish,
If just for a minute,an hour or a day.
He is someone I really need & miss,
What more must I say?

Please Do Not Copy without permission!
Copyright 1997 beckie_kids@hotmail.com (Beckie Kids)
Written Dec 16,1997
AWARDS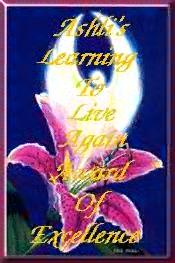 Learning To Live Again





Poems For Parents
Houston's Aid in Neonatal Death
Whisper of Angel Wings